Bring value to your project with Pourrioscope!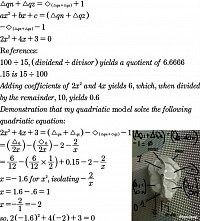 Pourrioscope: algorithm, vision & artificial intelligence
MP will do business by sharing this wonderful & value-added AI device with the world!
Making Pourrioscope 
MP uses best and finest minerals, some of which are undiscovered and exist in very small quantities on earth.  Pourrioscope is made with surgical precision and care for maximum performance.
Users
Pourrioscope I & II will come with their respective accessories as will be shown in the following page. Minerals-Pourrioscope will start its offers in batches in order to eliminate wait times. But, we still maintain our capability to deliver when requested.
Payment
This website partners with Ebay to make paying for your purchases and receiving your items easy, convenient and on time. 
Services
Minerals-Pourrioscope is a start up family-owned business offering a unique and intelligent classification technology. We are serving both domestic and international users.
Availability
Pourrioscope I & II will be available in batches of 10, 50 or 100 periodically.